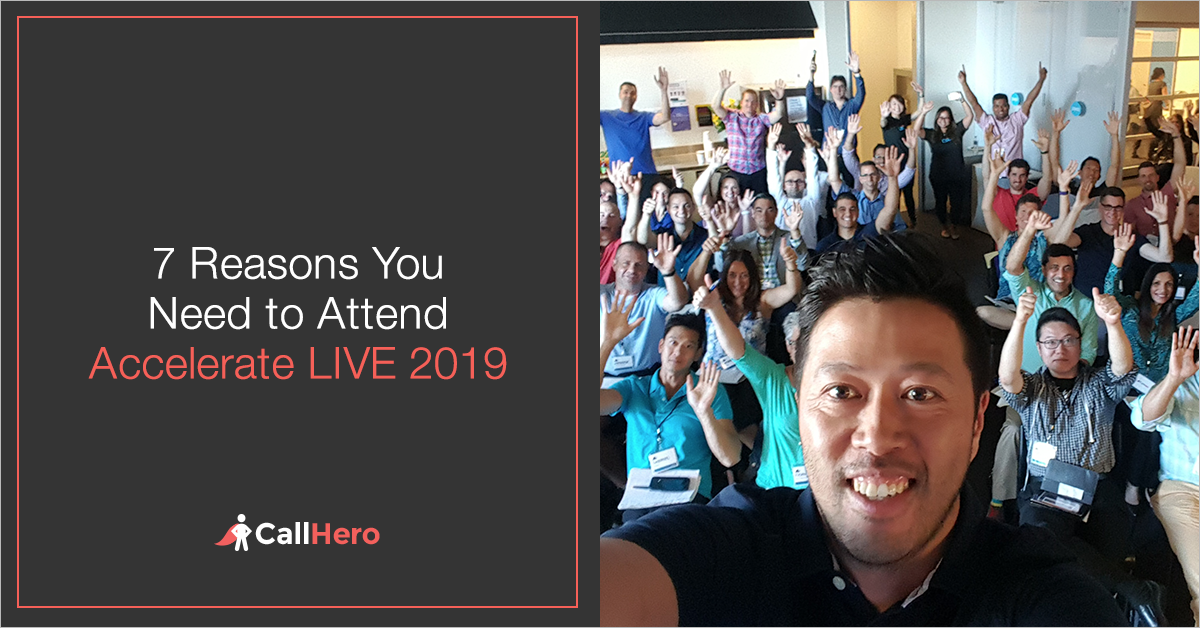 Have you got your Accelerate LIVE 2019 ticket yet?
>>Get Your Ticket Here Before They Double<<
Attending an event can seem inconvenient right?
You have to take time off from running the clinic, find someone to take over, travel there, get a hotel, etc.
You may be thinking I'll just get the recordings when they come out. However, recordings are not available for anyone who doesn't get a ticket.
What's most important about an Event. Just one idea can make your investment back 10 fold. You apply a couple more ideas you can make 100 times what you spent on the event.
So if it's inconvenient for your schedule. Early Bird Ticket is equivalent to $10,000 put towards coaching or courses.
Here are 9 more reasons you should attend Accelerate LIVE 2019. At Accelerate LIVE You'll learn...