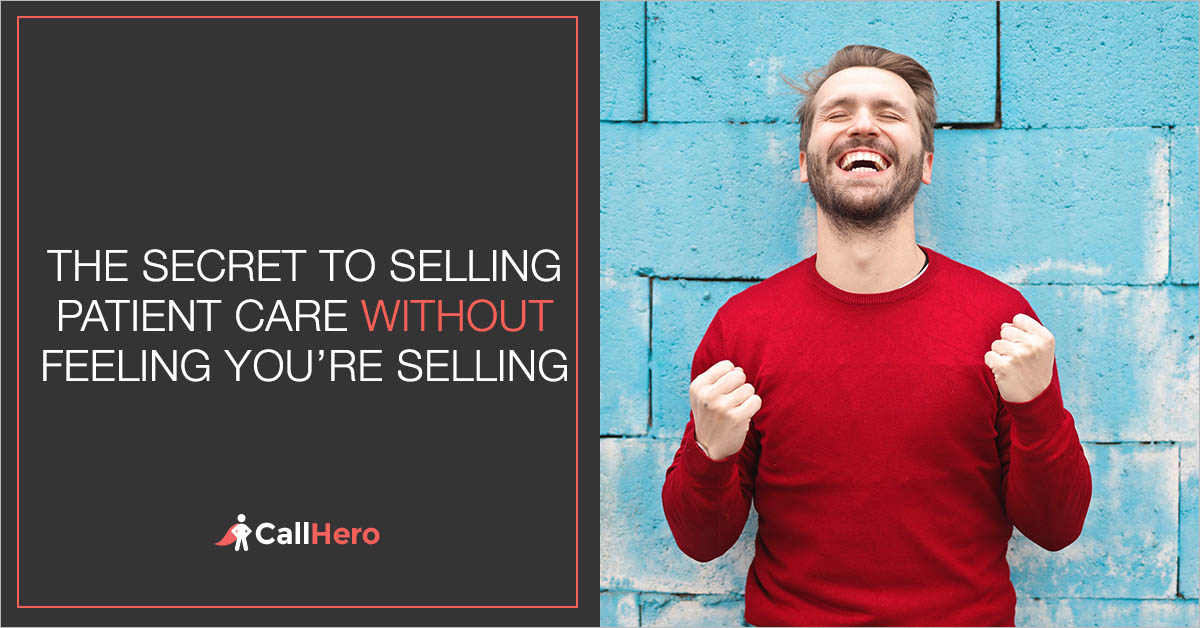 I talk to a lot of healthcare clinics. The one complaint I hear more than any other isn't about their recruitment, marketing, or staff (though all of these would make a top 5 list).
The complaint I hear the most is that they hate having to sell patients on their plan of care. You didn't get into this to be a salesman, right?
Well, the truth is, whether you're a dentist, a chiropractor, a physical therapist, or some other kind of health clinic owner, your growth and influence in your community ultimately comes down to selling your plan of care to patients.
Ugh.
Think about when you have to convince a patient to follow your treatment plan. How much do they have to protest before you give in. Or even worse, you don't even give your patients a treatment plan.
What are the consequences of this knee-buckling timidity? Four things happen, all of them terrible:
The patient comes in a few times, irregularly

They don't follow the plan you've painstakingly developed and that you know is what they need to get healthy

After one or two visits, they self-discharge, never to be seen again

Finally, they tell all their friends and family that you didn't help them
What's the real problem with all this? Why should it really get you angry? Because they aren't getting healthy!
It's really no different than a teacher trying to motivate a lazy student. "You've got all this potential!", they say. Then they try to break down the tasks of working, studying, and learning. But it's all for nothing. The student doesn't do any of it, and earns another D minus.
All your best efforts to provide world-class care – and all your marketing efforts – evaporate when that new patient stops coming back because they didn't 'catch the vision' for what you were doing for them.
What you're about to read isn't basic stuff. This isn't marketing 101. It's upper division – healthcare marketing 401. Only this stuff, they don't teach in chiropractor school (and probably not marketing school either!).
Get it, use it, and profit from it. Here's where we start: