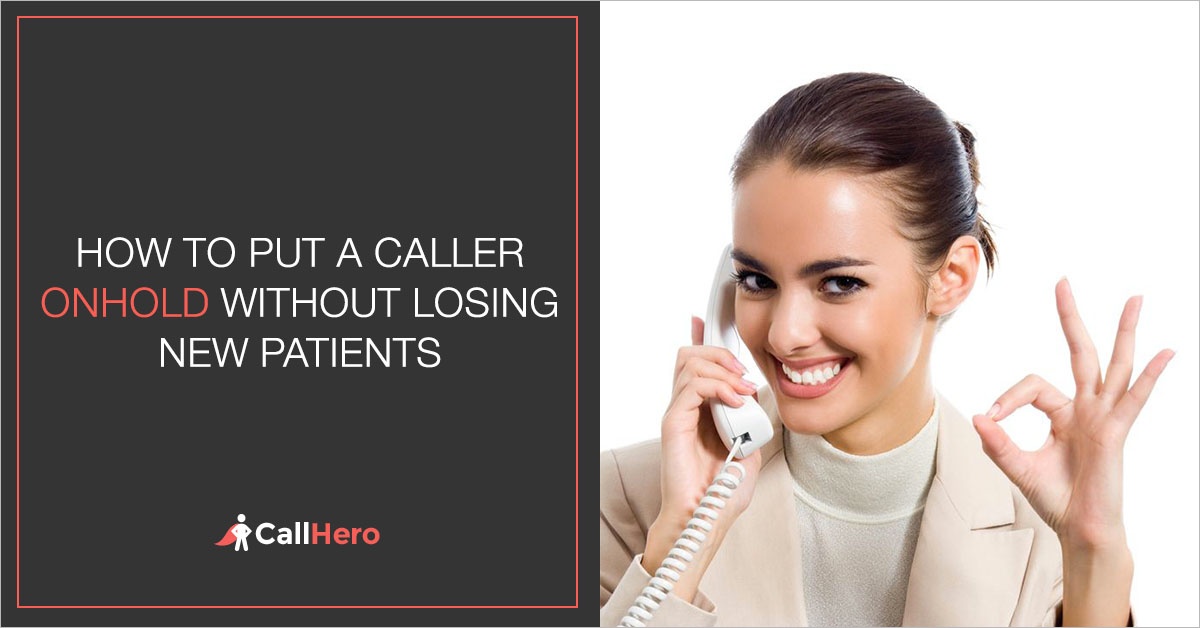 Let me start by asking you a question: Do you like being put on hold?
Likely the answer is no. Because let's face it, none of us do!
So… have you stopped to question HOW your clinic is putting patients on hold?
Chances are you haven't.
That means you're probably making the mistake most other clinic's make.
When a caller rings, you (or your front desk) put a caller on hold by saying:
"Hello, this is ABC Clinic, please hold."
So what's wrong with this, you ask?
The answer is: everything is wrong with it!
There's no consideration for the person on the other end, you haven't used the most basic of customer service principles, and you've forgotten one major priority: the new patient caller.
If you are currently using the above script to place patients on hold, as a consequence, a large percentage of those callers will hang up and ring your competitor, especially new patients.
For real! At CallHero, we analyze a lot of phone calls and our phone call analytics shows that, if put on hold, more than 50% of callers will hang up within the first 3 minutes.
More than 50% - that's a lot of callers!
The good news is there is an effective way to put callers on hold so you don't lose them.
Let's dig into that now and I'll also give you the exact script I use with the clinic's I mentor.