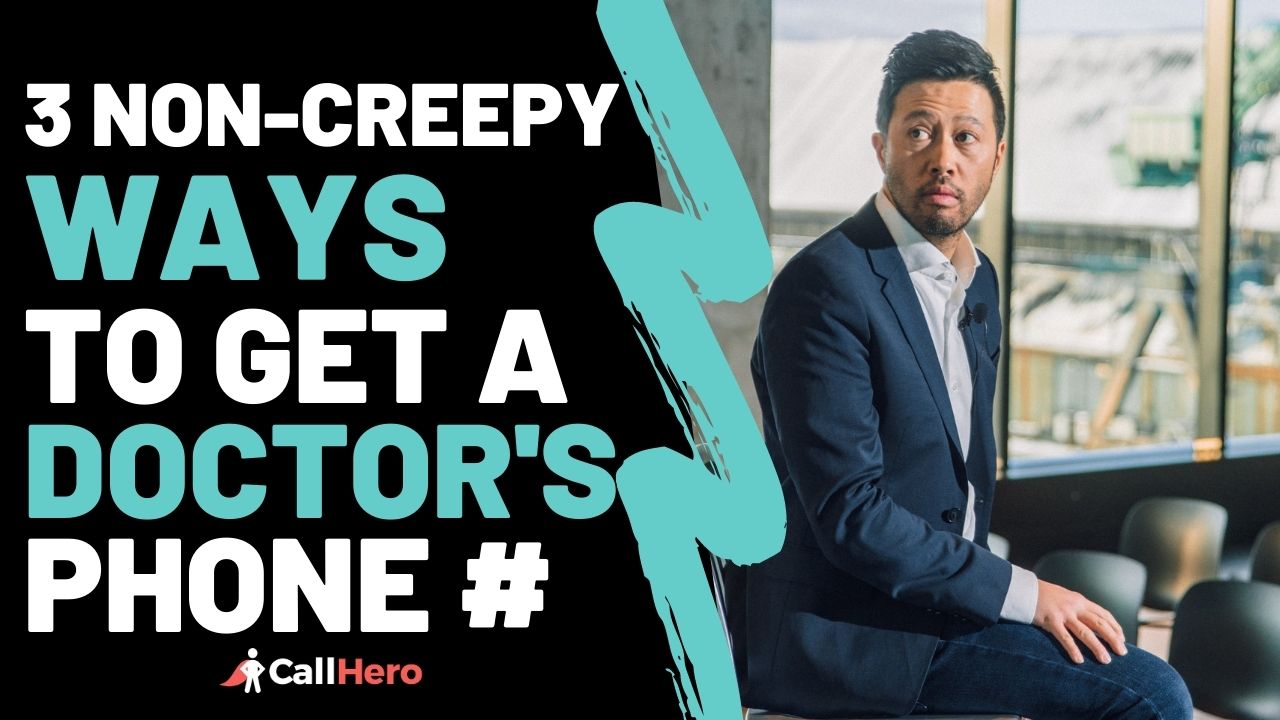 Increase Your Rate of Return from Your Physician Referral Marketing
As you probably know if you've succeeded in securing even one solid source of referrals from another doctor, getting their cell phone number is a big step in the process.
Having direct access to a doctor means you have a healthy enough relationship with them that you can reach out about getting referrals without seeming pushy or annoying.
With their cell phone number, you are no longer a clinic owner seeking money.
Now you're a familiar face and a familiar name.
Pharmaceutical reps have told me that the moment they get the cell phone number for a doctor, that's when they start getting business from them. And if you're tracking where each of your new patients are coming from like these reps do, you'll know how well your marketing to doctors is working once their referrals start calling you.
Don't know how well your marketing to doctors is working? Watch this 30 min training video on how to measure how many new patients are booked from doctor marketing, emails, google, facebook, webinars, community events, and website.
In this post, we'll explain why doctor marketing is important and 3 "non creepy" ways to get a Doctor's direct phone number