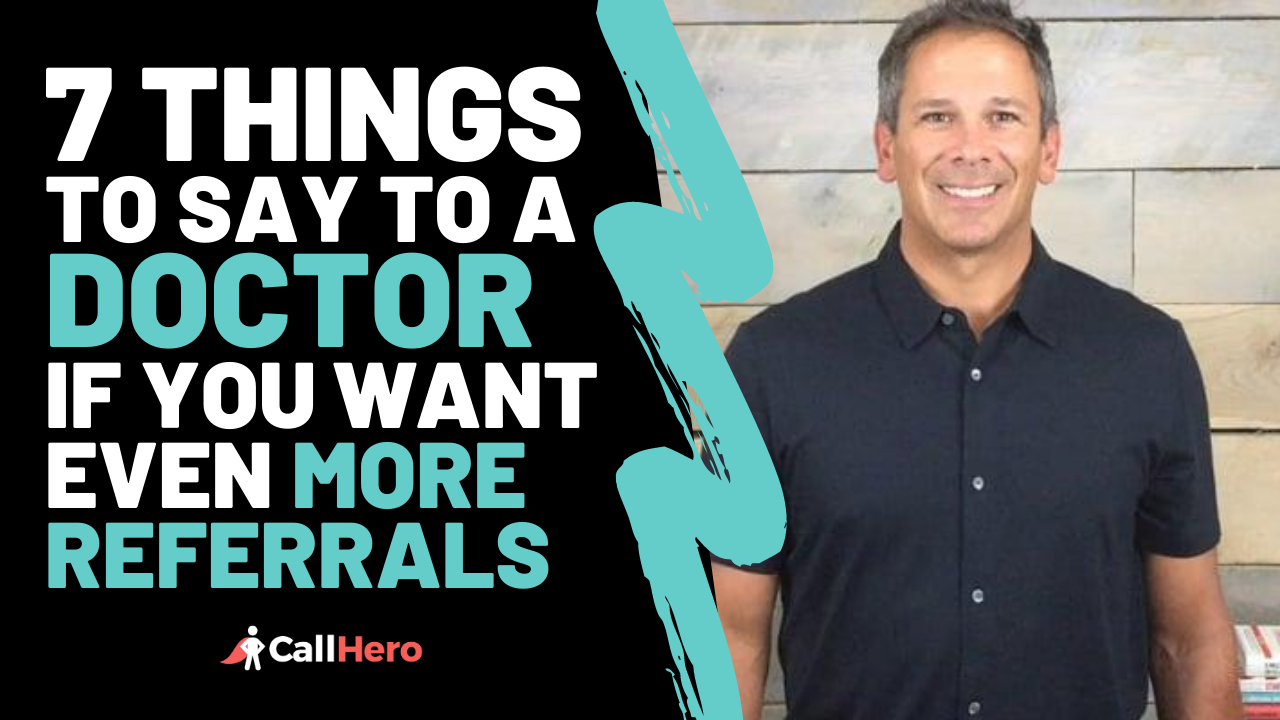 Physician Marketing Unleashed – the One Question You Need to Answer
In the continuing search for new patients, many chiropractors, physiotherapists, and massage clinics have steered their marketing to doctors, looking for referrals.
It's a smart move, because there is no more trusted source for a patient referral than from their own doctors. A patient referred from their doctor is virtually guaranteed to become your patient, and when you develop a strong relationship with a doctor, you can get a steady stream of business from them.
But if you've ever tried to win over a doctor so they start referring their patients to you, you understand where the challenges lie. First, doctors don't have any time, so even finding the opportunity to win their trust is a great challenge. But beyond that, assuming you do get to talk to them, what do you say? And what should you NOT say?
In a recent episode of New Patient Secrets, I interviewed Jamey Schrier about what to say and what not to say when marketing to doctors for referrals.
How do you win their trust? How do you become memorable instead of forgettable? How can you position yourself as a guest and not a pest? Jamey helps answer these questions in his interview.