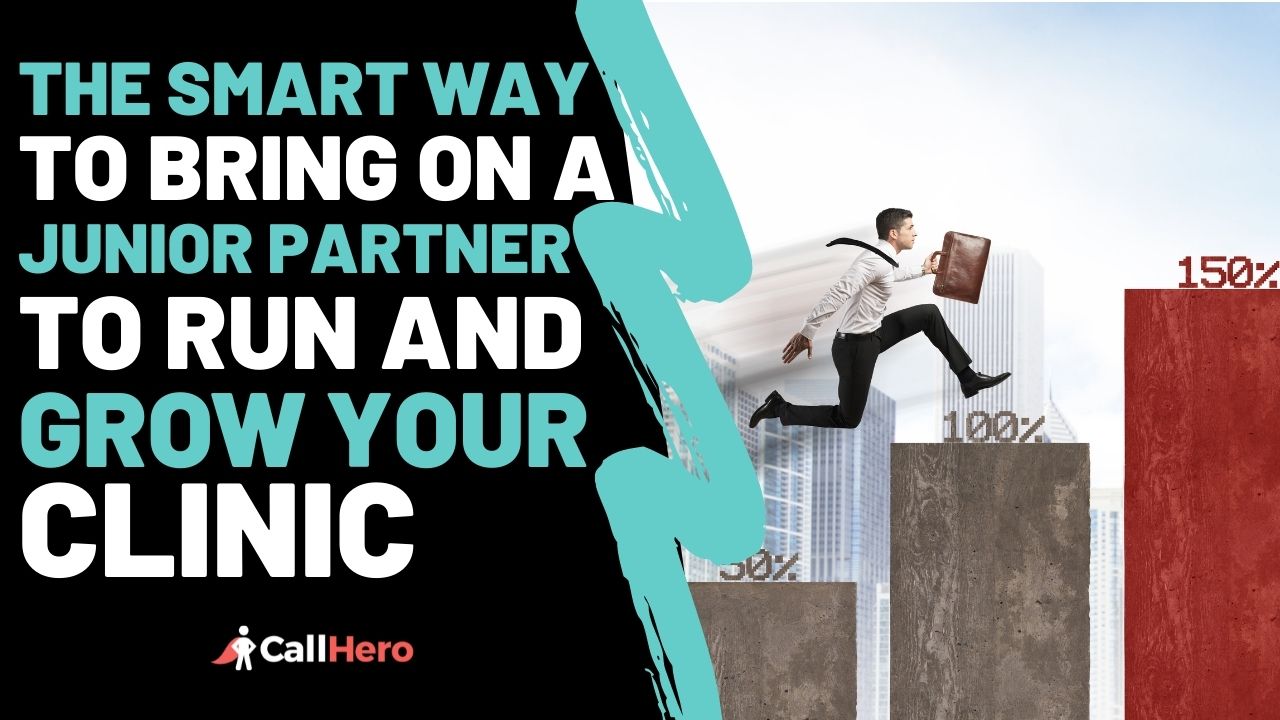 The Smart Way to Bring On a Junior Partner To Run and Grow Your Clinic - Week 1 of The Challenge

We just finished our new patient secrets episode called
"The Smart Way To Bring On Junior Partner To Run and Grow Your Clinic."
This episode was a huge hit and we got a lot of great comments
I interviewed my good friend and business partner Paul Moon. He was the co-founder with me at PT health where we grew it to 127 locations.
He has hired more than 30 junior partners to run our 127 clinics. We've had great experiences with hiring junior partners and some nasty ones. We'll teach you the costly mistakes we made so you don't make the same.