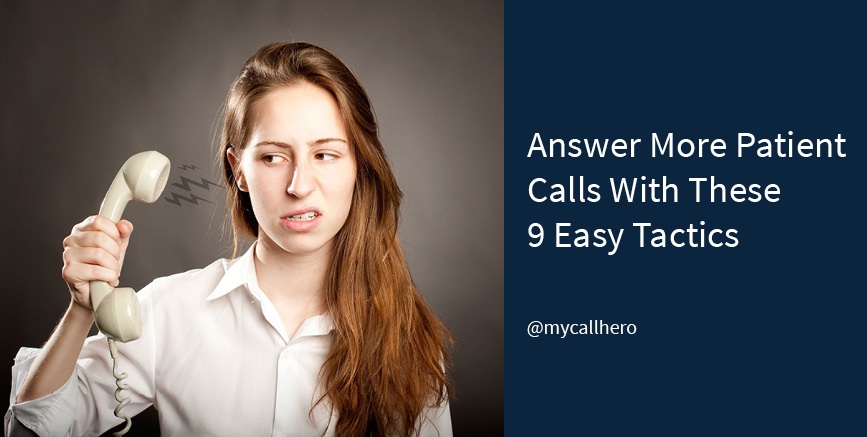 One of the most frustrating problems I hear many physiotherapists and chiropractors complain about with healthcare marketing is, you seem to spend a lot of money on digital marketing but you don't see any boost in your new patient numbers.
You have a sneaky suspicion that it could have something to do with phone performance. Because when you've tried to test your front desk admin with an anonymous call, you realize, every time you call your clinic, you're either put on hold or you get the busy signal. Not exactly the kind of performance you'd like.
It is incredibly important that the phone gets answered.
Why?
Because, according to Marchex Call DNA phone call analytics, 50% of callers will hang up if you put them on hold for 0-3 minutes. And here at CallHero, we've identified that 52% of those customers whose calls weren't answered the first time, won't call again.
If you're not answering calls as the number one priority, then you're basically flushing your hard earned physiotherapy marketing dollars down the drain. And, that's one clear reason your new patient numbers aren't budging.
So, in this article, we're going to go over 9 easy tactics you can implement right away to lift your answer rates.
Ready to dive in and boost your patient numbers starting today?
Let's go.