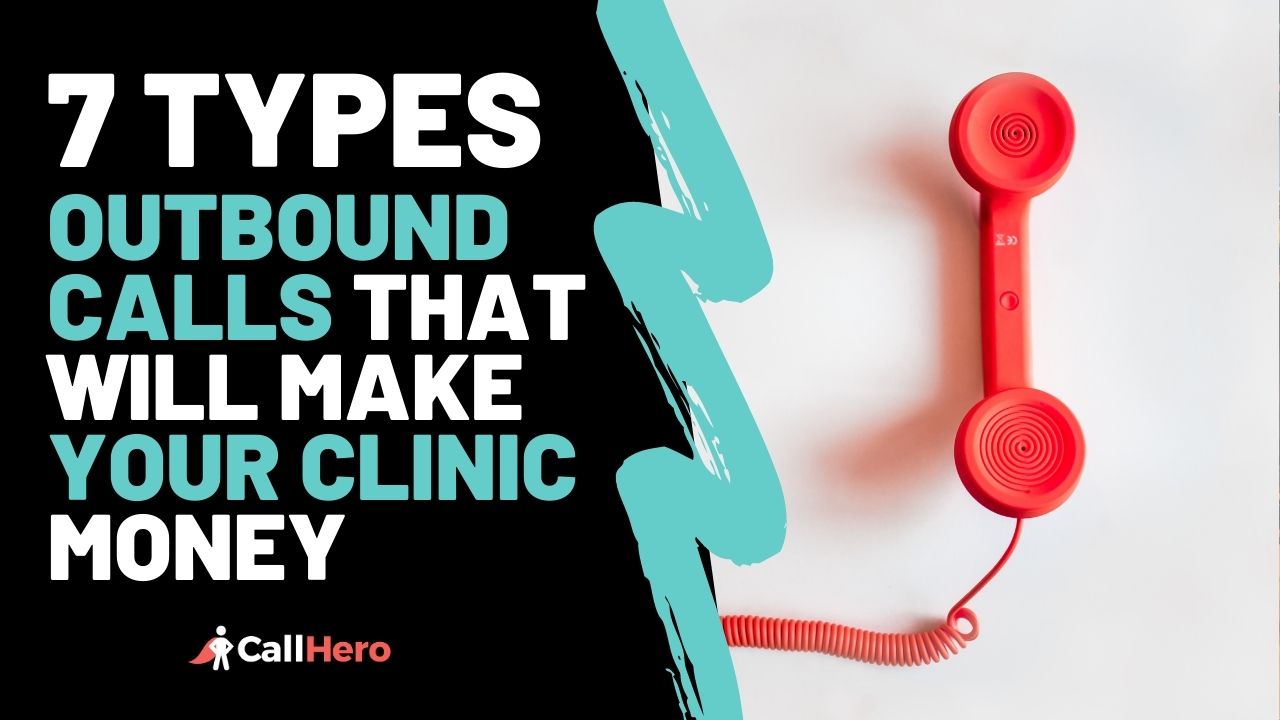 Every clinic needs more revenue, especially as we continue to wrestle with this pandemic and can't fully operate our practices the way we want to.
As you're about to see, the path to quickly accelerating your revenue doesn't depend on finding new patients. It depends on making outbound calls to patients who have already reached out to you, and then using outbound call recording to improve your conversion rates.
To help you understand how this works, here are seven types of outbound calls your clinic can start making – right now to make you money.
Note: If you prefer videos to reading, you can also watch a video that explains the seven types of outbound calls.