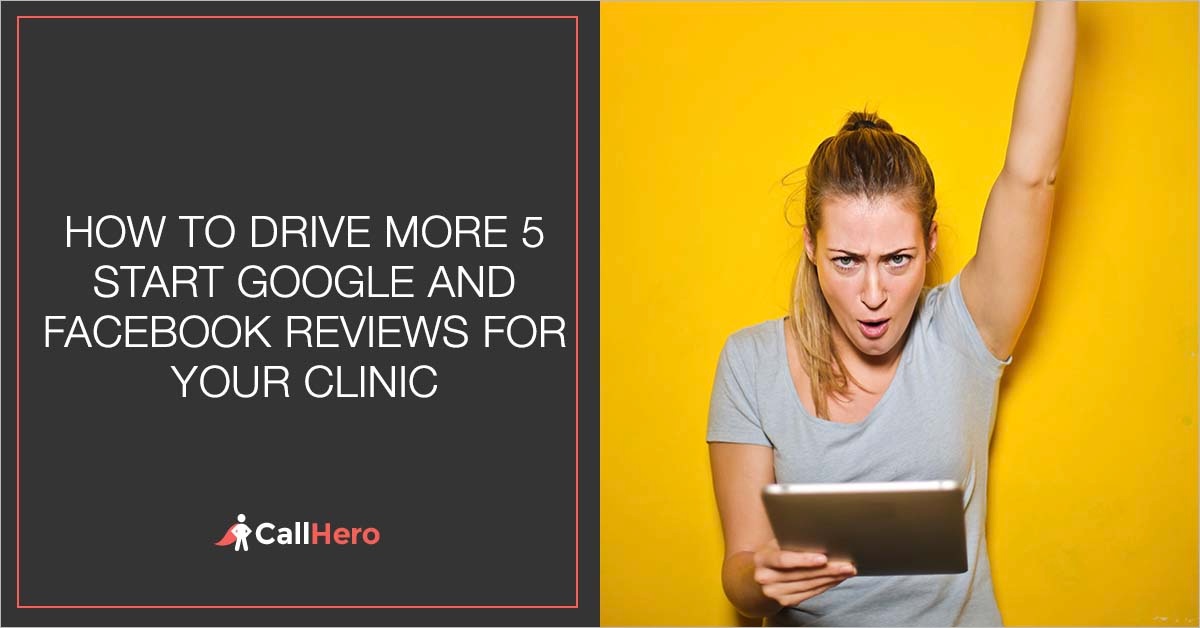 My staff and I always found it difficult to ask for reviews. It just felt awkward and didn't come naturally for us. I would always hesitate when asking ( or not at all) and just didn't come out right. I was mad at myself afterward because I knew we needed good reviews for the clinic.
Plus I never really knew how to ask the question the right way to not put off the patient causing them never to come back.
Asking for a review can be a daunting task. It's just awkward to do.
Plus hard for patients to give one. Patients really want to help you out and say they will give you one. They just get stuck and think to themselves.
How do I write a review?
What should I say?
Or life just gets in the way.
In this blog post, I'm going to show you a dead simple word for word script you can deploy in your clinic to drive more 5 star Google and Facebook reviews while intercepting negative reviews.
You'll get a manual way and a completely automated way to do this so you don't have to talk to anyone. This is the exact strategy I teach all my clients after I first help them boost their monthly revenue by making this one simple improvement. This one improvement added $15,000 in additional monthly revenue for this Chiropractor here.
Also in the blog post, you'll learn the right time to ask for one to get even more reviews. Most clinics get this wrong.