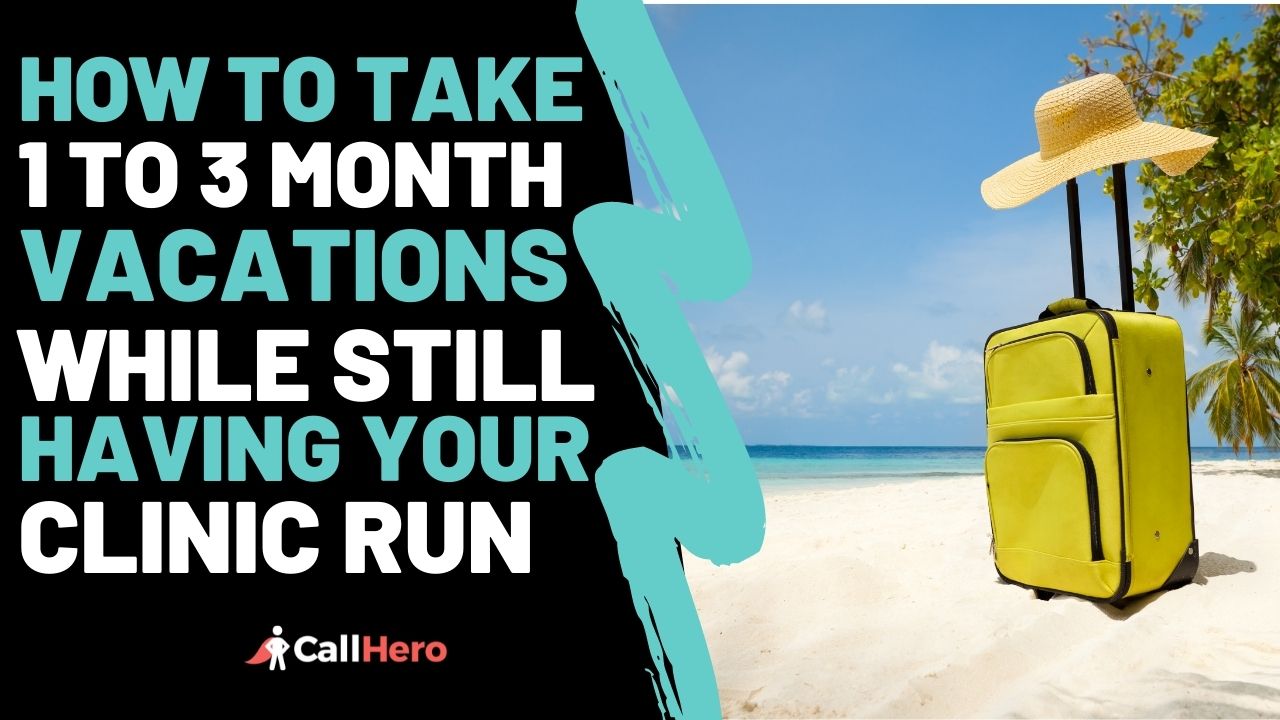 How To Take 1 to 3 Month Vacations While Still Having Your Clinic Run Like a Well Oiled Machine
Can you take a 1 to 3-month vacation and your clinic will still run like a well-oiled machine? If not, how do you make that possible?
That's what we talked about recently on the Clinic accelerator community call with other 6-7 figure clinic owners.
Most clinic owners can only take 1-2 weeks off without it being an extremely expensive vacation because they have to factor in the cost of the vacation and the lost revenue. While others can take up to 3 months of a fully unplugged vacation while their clinic is still growing without them.