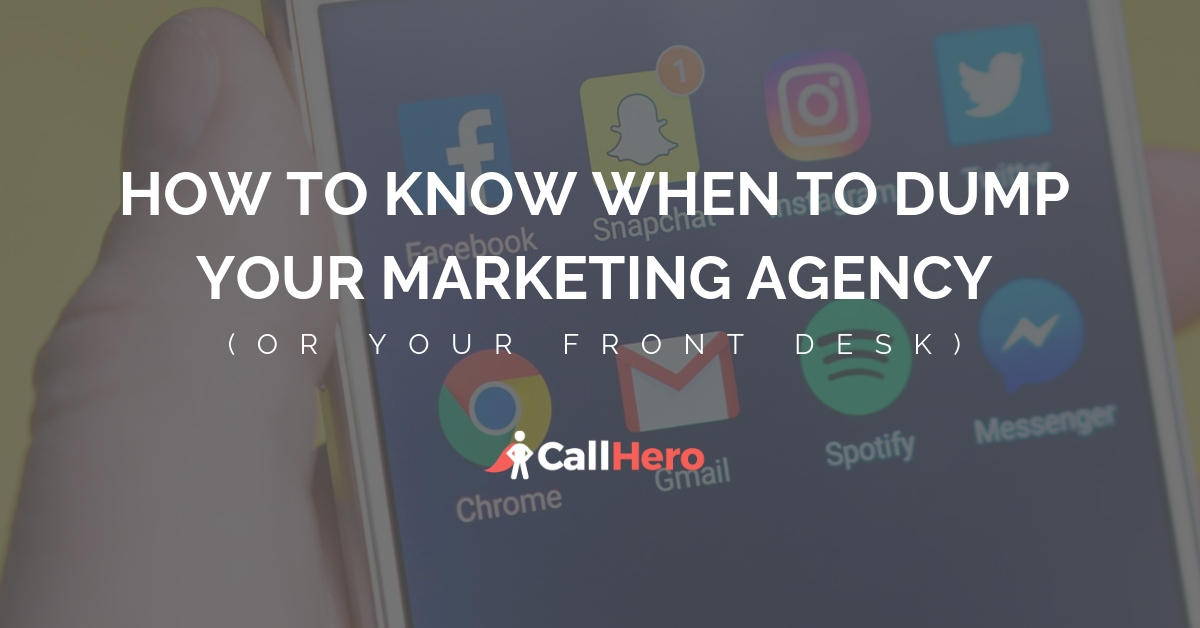 1st Clue: Are They Showing You Marketing Metrics that Actually Mean Something?
Which marketing metrics should you pay attention to, and which ones can you ignore?
I had a talk recently with a clinic owner in my #clinicboss community that shines a light on all the 'dead numbers' marketing companies like to boast about.
Here's his story:
He's been operating his clinic for about five years, and has been crushing it, hitting almost $1 million in sales last year. But in terms of revenue, he noticed he has been starting to plateau (if you are growing less than 15% a year, you have plateaued in my world). Have you ever experienced this? When your revenue flattens, you have a few choices for what to do:
1) Nothing – just be content with whatever profits you're making, and hope nothing changes for the worse
2) Make changes to your clinic business – including monitoring marketing metrics like call tracking
3) Jump down the rabbit hole of online marketing
You can guess which one this clinic owner chose (the same one you probably think you need to do more of, because it's what everyone is obsessed with these days).
That would be #3 – the classic mistake of believing online marketing can fix all your revenue problems.
He noted that all the new clinics starting up seem to be on Instagram and Facebook (aka Wastebook), and so he felt compelled to do the same. If they're all doing it, it must be working, right?
So, for the past three months, he's been spending $1000 per month on Google and Facebook marketing. In that time, he's seen no measurable increase in new patients, and his revenue still clings to the same plateau line. No growth. No change.
But his marketing company sure is excited!
They've got all these next-gen marketing metrics like site impressions, unique visitor counts, click through rates, likes and followers. And look – they're going up! Isn't it exciting? Your marketing is "working," they tell him.
But is it?
The very reason I was having this conversation was because his revenue was still flat.