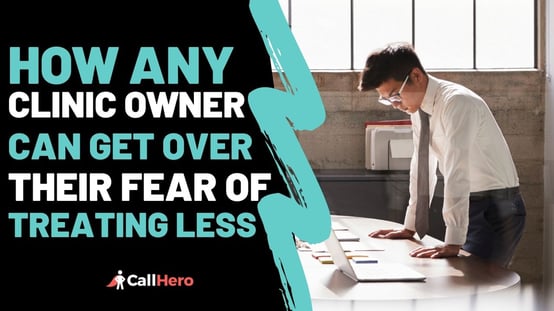 Inside Clinic Accelerator, we covered a topic that a lot of clinic owners have been asking about.
A lot of clinics owners want more freedom, they want to treat less but they're scared to make the move for many reasons like:
I don't want current clients to feel like I let them down.
I'm the best clinician. What happens if I stop seeing patients?
I'm scared to lose all my referrals.
So inside of Clinic Accelerator, we went deep on how to get rid of your fear of treating less so you finally have enough time to grow your business.
We had Kylie, a physio clinic owner, on to tell her story about how she went from treating 4-6 hours a shift to only seeing one patient a week. Whiling having less stress, better health, and happier than ever.
You see, when Kylie first started being a physio, she didn't like it but she didn't want to go back to school because she didn't love it either. So she bounced around clinics to find the right fit for her and got burnt out like so many physios, chiropractors, or massage therapists in our industry.
Kylie knew she wanted to be in pelvic health because she's a relationship-type person and could use her hands more. So she moved into a room by herself. Which was awesome because her rent was $1,000 a month. She was working only 18 hours a week with no overhead. Making decent money being a clinician.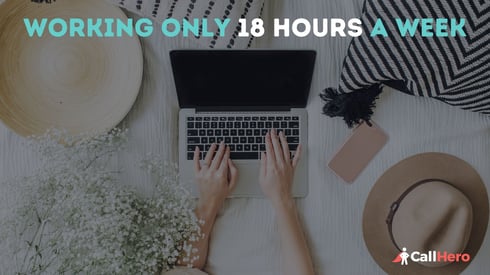 But it was not sustainable and she didn't want to work by herself. She wanted the community and the lifestyle freedom that only a clinic business could give her.
So Kylie learned how to start a clinic business and started a pelvic health clinic to build the community. Within her first year, she now has 10 staff, 5 physios, 2 PT assistants, and 3 admin. Seeing only 1 patient per week her first year in business!
And she is on track to hit over $1M in revenue.
And what's crazy is she started as a physiotherapist entrepreneur a week before clinics shut down because of covid.a
Before she was having 4-6 hour shifts. Now Kylie only sees 1 patient a week and wants to see 0 by end of the year
What allowed her to make this happen is she was forced to make one shift.
You see, she was having trouble putting the clinic owner hat on then putting the physio hat on. She couldn't focus. This leads to burnout because you feel like you're not doing a good enough job in both areas.
Once she set a goal of seeing no patients that's when everything changed.
She started spending more time on what she was passionate about like the business side and building the systems from Clinic Accelerator. This energized her and the burnout went away.
Best of all, Kylie was able to retain her best physio's because at the time she was able to put in the time to build the culture and support her clinicians. If she was treating 4 days a week she wouldn't have been able to put in the time to do that and her physio's would have moved on to another clinic.
The #1 Reason Staff Leaves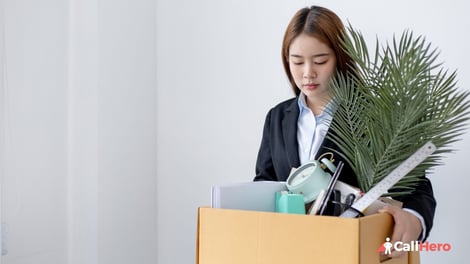 Then clinic owner Karen (our Leadership Coach) chimed in and said…
"People leave not because they don't like the job but because they don't have good leadership. They leave because of the leader and if the leader can't be fully present to support them. They will look elsewhere."
One Kylie's main fears of treating less was she didn't want clients to feel like she let them down. So she put together scripts for admin to use to let her clients know that she is not taking on patients because she stepped into the leadership and mentorship role.
If her admin didn't say this and just said Kylie isn't seeing patients now they would not have responded well to it. But when she used this script they responded positively to it and didn't leave.
Karen asked: What was the biggest impact for you by making this move?
Kylie: I have a lot more energy and my health is better.
Not only that her culture is better and her metrics improved.
Check out this swipe post to see Paul Moon's (our Growth Coach) top 3 tips on leadership from his experience over the years of managing over 1400 employees.
When Kylie was treating she was moving too fast with things. In the past, she would tell her staff what to do and then go treat. Then have all her staff talking about it and freaking out while she is in the treatment room.
Now when she is implementing stuff, it's much more effective and now she feels more engaged.
"You can't run your business when you are inside of the treatment room"

- Rick Lau.
Karen went on to say this is huge and impactful on the culture and your team. So you'll be able to implement it very well and you'll see it in your team and metrics.
Now you may be thinking...
How Do I Treat Less Without Breaking The Bank?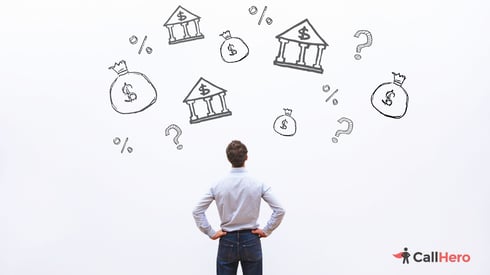 Karen says first you need to identify what you don't want and what you do want.
Until you ask and get honest with yourself, you're going to stay stuck. It's not easy but you should start there. Then build out a plan of what you want from there.
Next, you need to change the narrative around that if I don't see a patient. I'm not going to get paid.
You may have to take cut your clinic owner's salary when you go on this journey. Because you know that in the long term it will all work out.
Paul chimed in and said:
"Plus when you cut your hours. You know you need to focus on the red, you know you need to focus on more things to bring that revenue in like recruiting, more assessments. Which forces you to spend more time on your business. Plus you're getting dividends in your clinic which is a big part of your business and you'll pay a lot fewer taxes on it than a salary."
Then Rick came in and asked one of the clinic owners on the call:
"Roger what percentage of revenue do you make up for your clinic. He responded I'm working 25 hours a week clinically and it makes up 15%. Then Rick said what would your clinic look like if you used that 25 hours to work on your business? That's how you got to think about it.
There you have it How to Overcome The Fear of Treating Less and Finally Have Time To Work On Your Business.
So to sum everything up:
First, when you are creating your business plan for clinic, write down what you don't want and get clear on what you do want. Then set a goal of how many hours a week you want to treat. Then tell your staff I'm going to start treating less so I can spend more time supporting everyone in the clinic.
Watch this clip to learn WHY it's important for every leader to be vulnerable to their team
Something magical happens when you fully commit to a goal and take the first step. One it forces you to focus on your business and stuff just starts to happen. You have more energy and start finding ways to make it happen. Things just start falling into place and before you know it, you hit your goal! Then you're on to crushing your next goal.
If you'd like more community mentorship calls like this, then I'd recommend you to join the clinic accelerator.
One perk of Clinic Accelerator is on these weekly mentorship calls, you'll be able to ask Rick and his personal team of coaches and experts as many questions as you want so you know exactly what to do next. Plus you can leverage the community of over 400 clinic owners on these calls working on your problem. No matter what problem you have, someone has had it before, made the mistake before, and has the solution on how to fix it.
As a member, you'll get instant access to the mentorship, community, a team that helps you execute, and trainings you need to double your Income, cut your clinical hours in half and take back total control.
1. What if I like treating?
Then you need to find someone else to do the leadership role because your clinic needs a leader to run it. That way you can focus on what you enjoy. This can be a clinic director or a junior partner.
2.
What If I don't make enough to treat less?
Then your focus should be on getting more assessments and also making sure your front desk is booking at least 80% of callers into appointments. The mystery caller audit can help with this. Then once your revenue increases you can start gradually cutting your hours.
3. Can you tell me where I can find a physio to replace me?
Yes, we actually just launched a new service called PT Harmony.
The only place where clinic owners and physios are directly connected in Canada.
How it works is, we find your ideal physio and Canada's top physio mentor trains them for you.
So you don't have to waste your time sifting through bad resumes, meeting physios with unrealistic expectations, and spending endless hours training new ones. We do all this for you!
So if you're looking to hire a Physio, Clinic Leader, or Clinic Director so you can treat less we have an ever-growing list of qualified candidates for you to choose from.
Who is Rick Lau and CallHero?




Rick has built three 10 million dollar healthcare businesses over the past 15 years including a network of 127 clinics with over 1400 employees. He is one of the most sought-after mentors for clinic owners in Canada and USA where he helps owners double, triple, and even quadruple their profits by optimizing their clinic operations using his proven systems and leadership strategies. Plus, he has spent over millions in google and facebook ads during his career.

You can follow him on Instagram